The Work Chronicles Top 15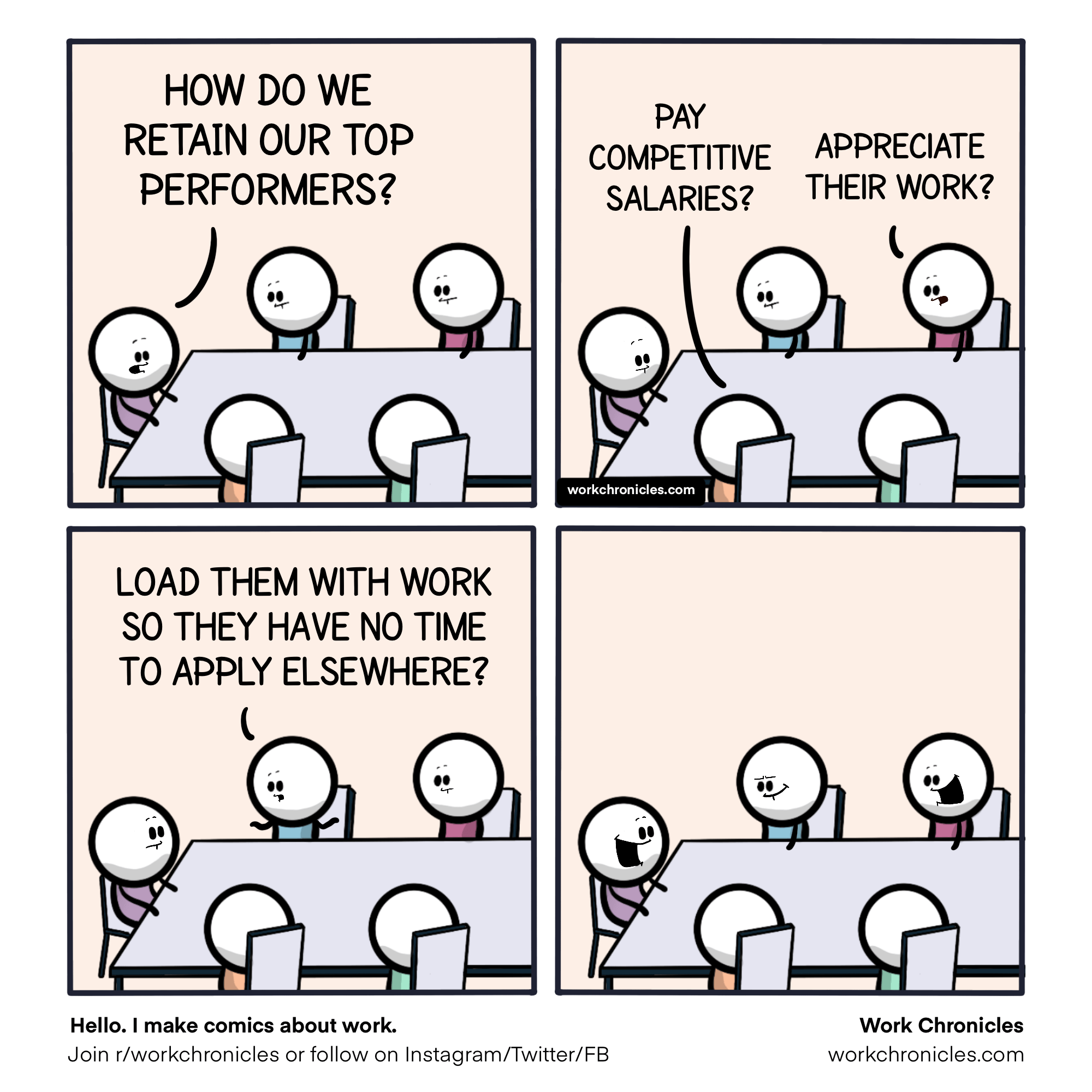 #14 Fast Paced Environment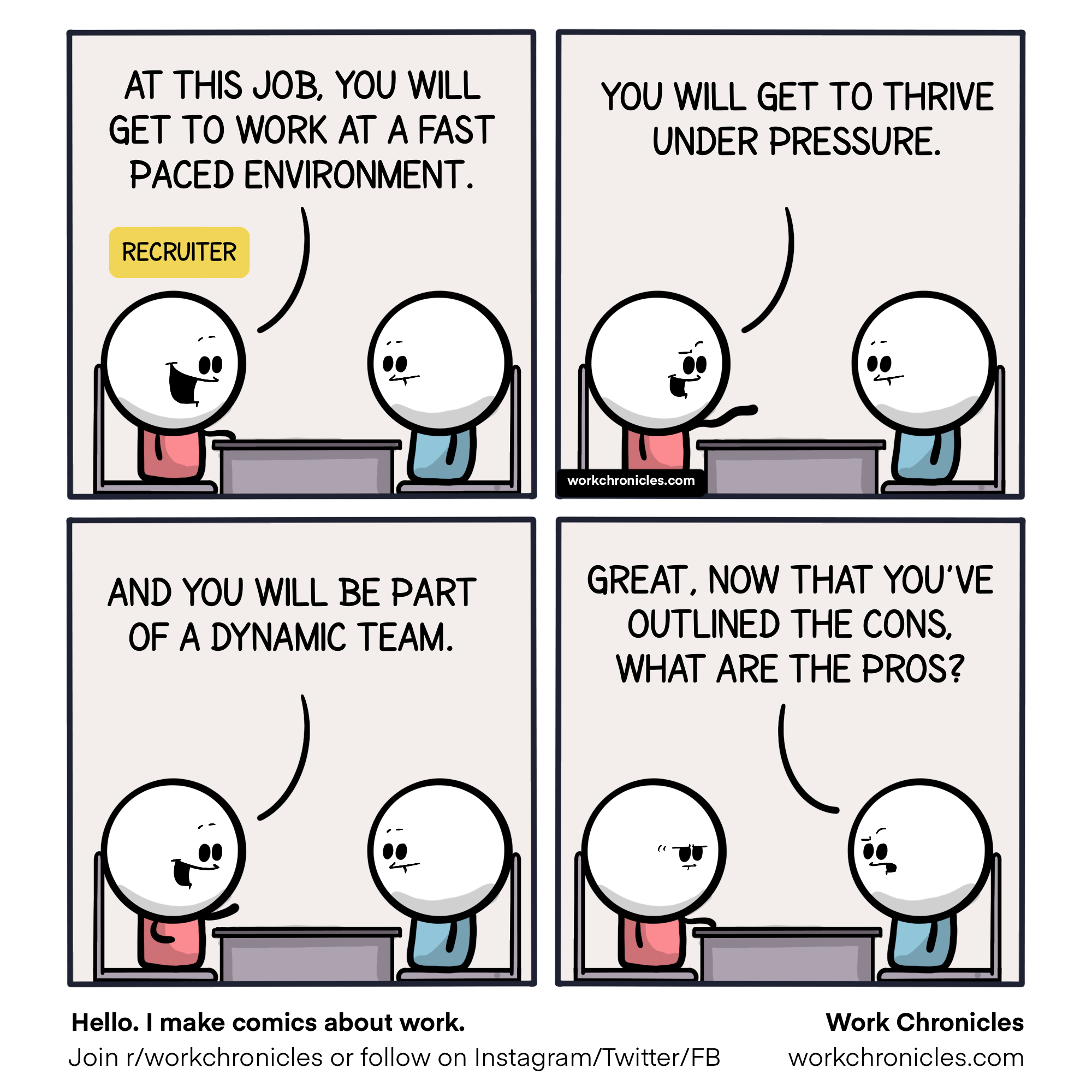 #13 Business Presenation 101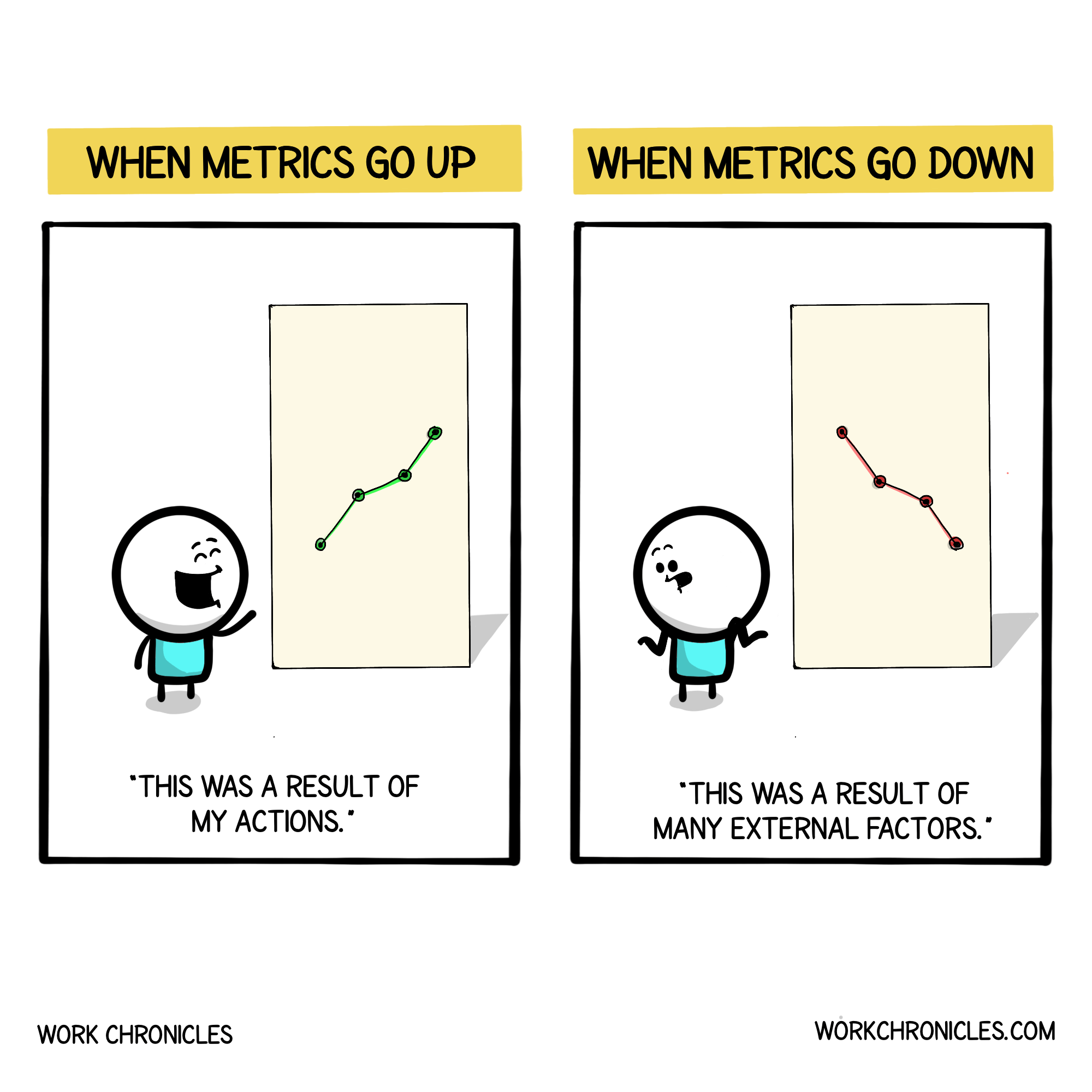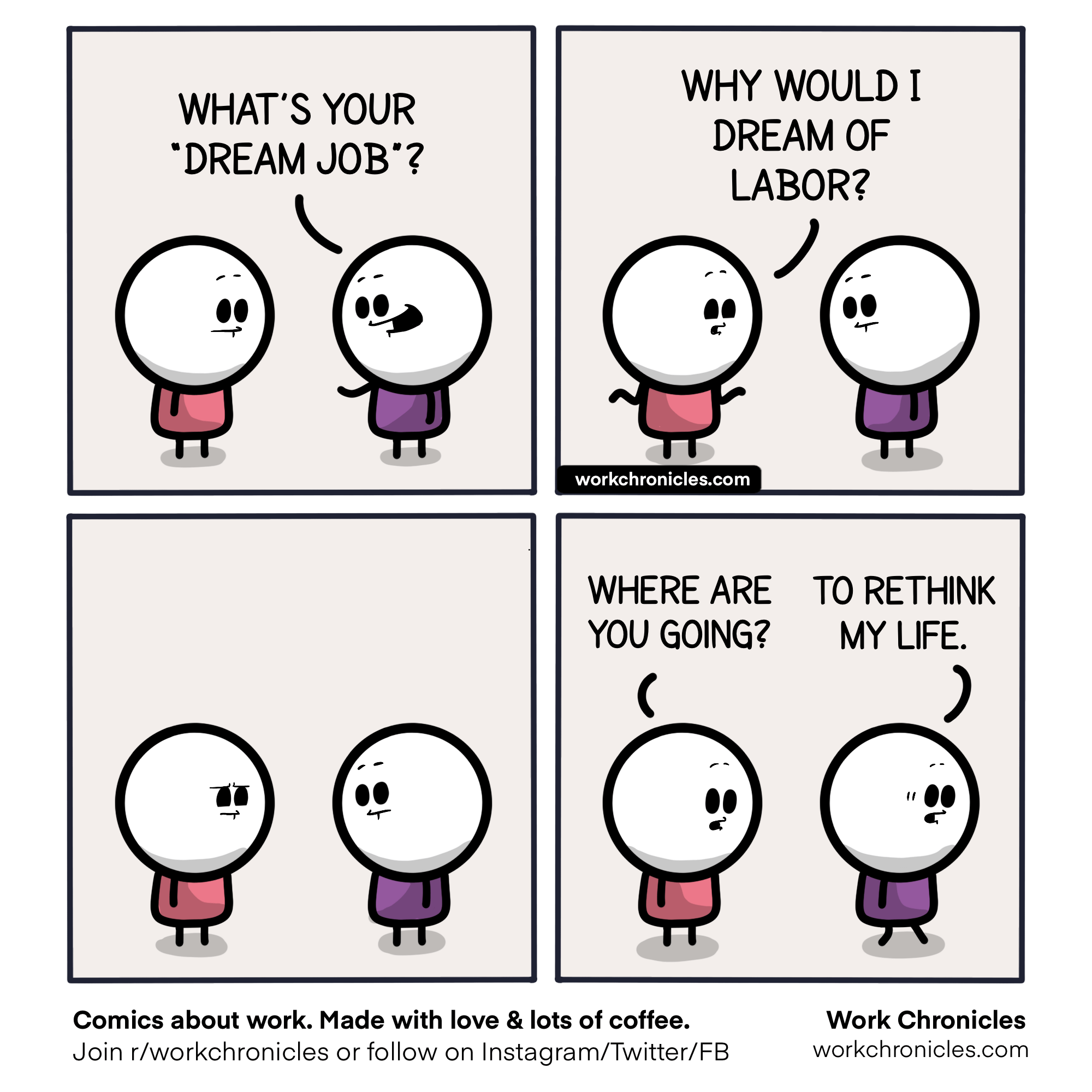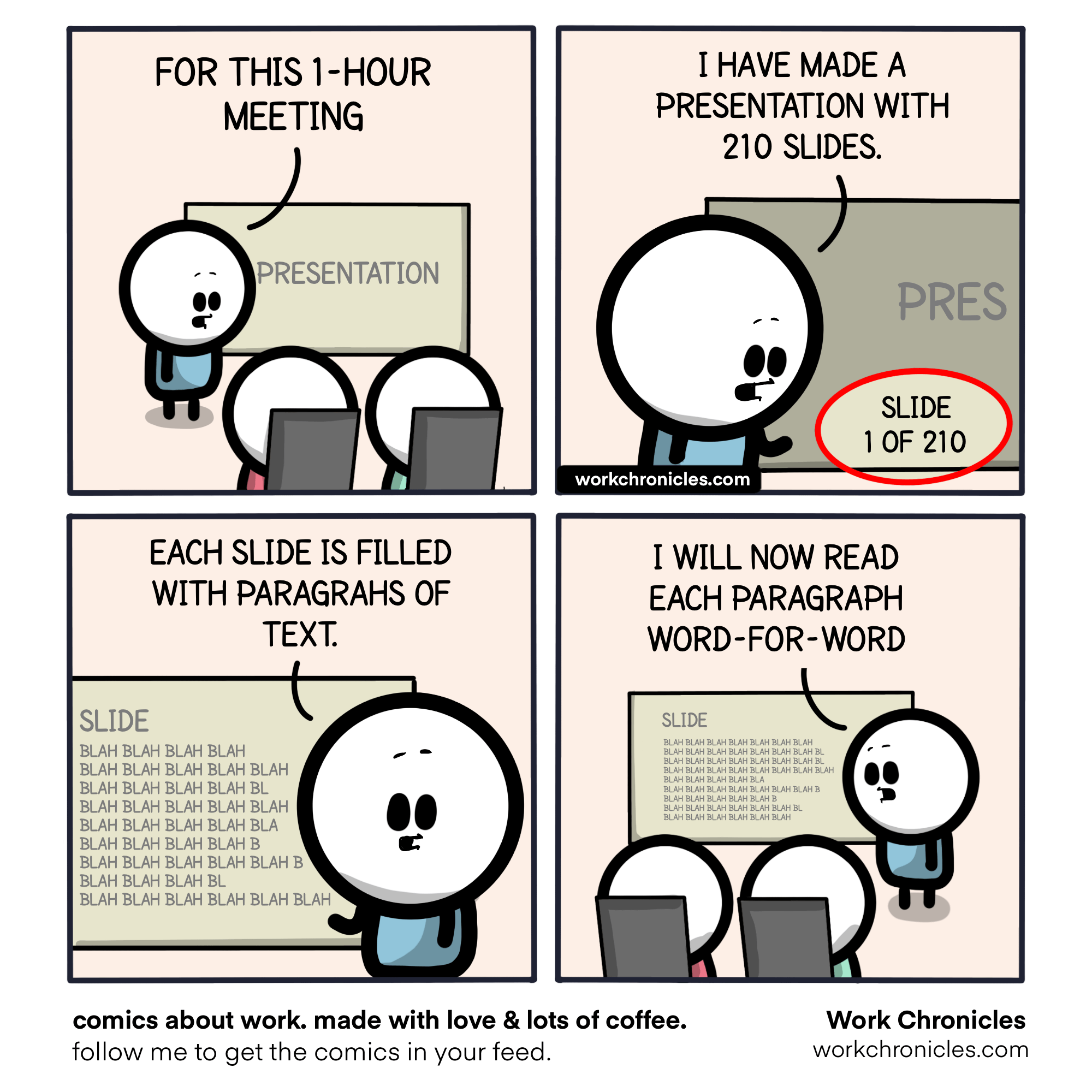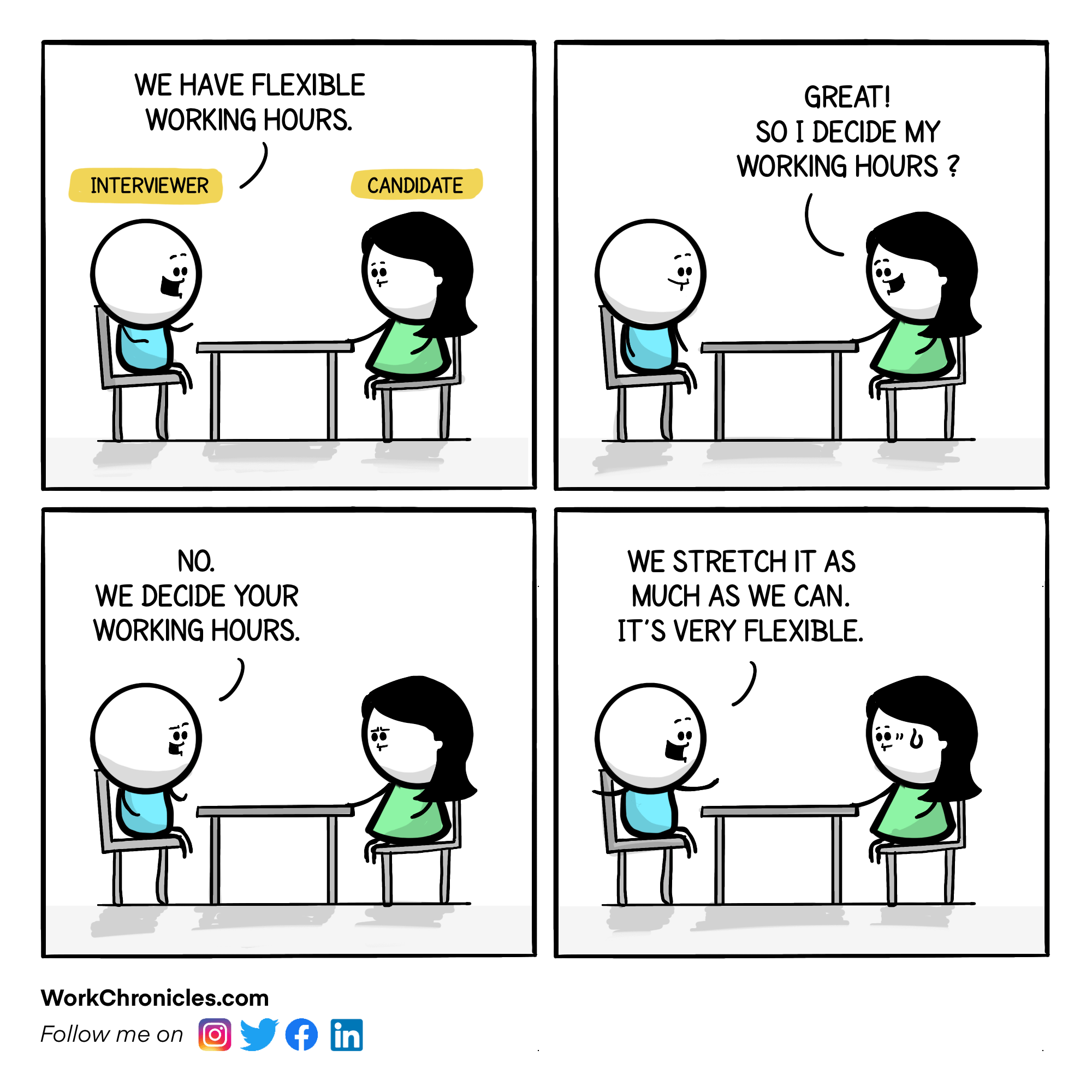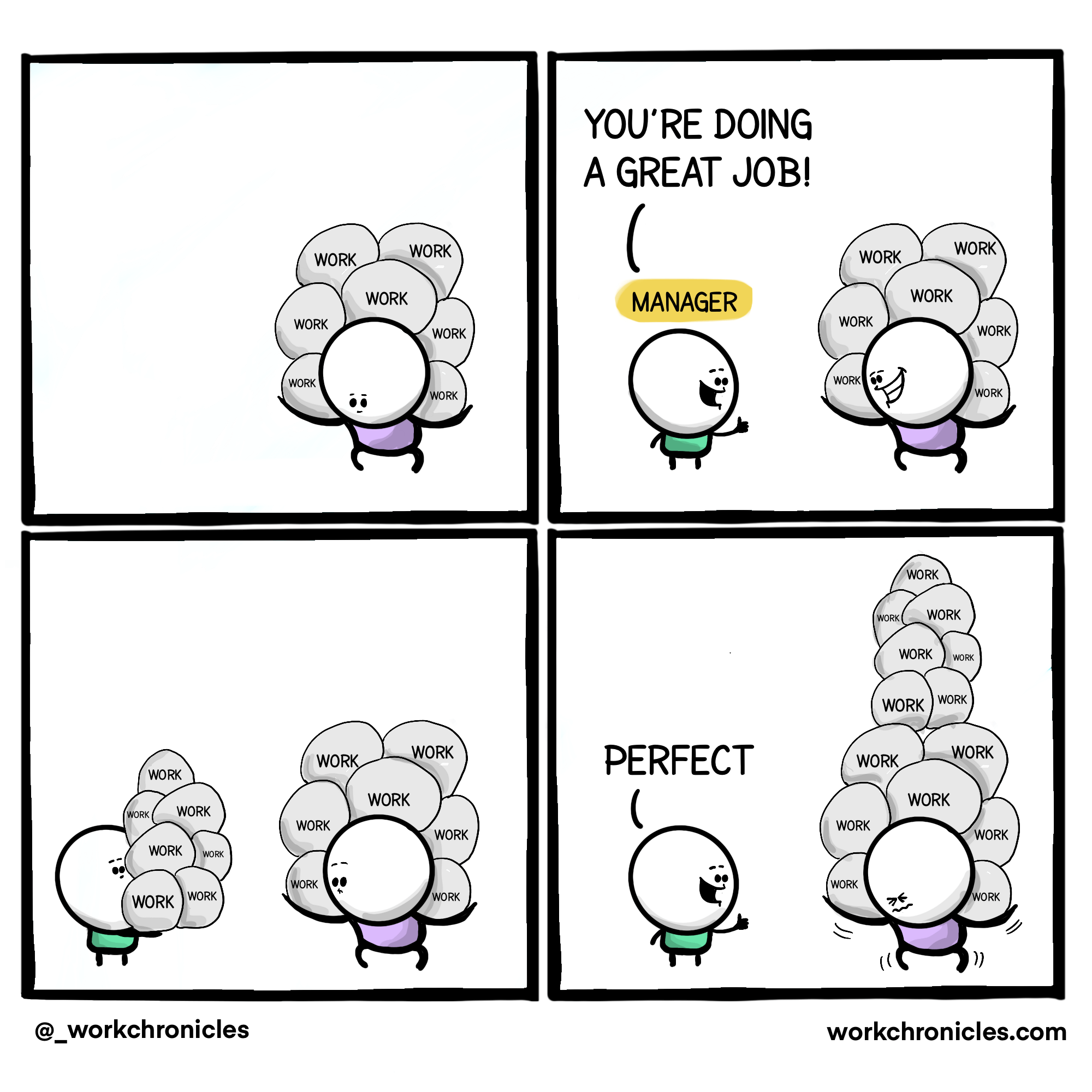 #8 Prevention is better than cure. Or is it?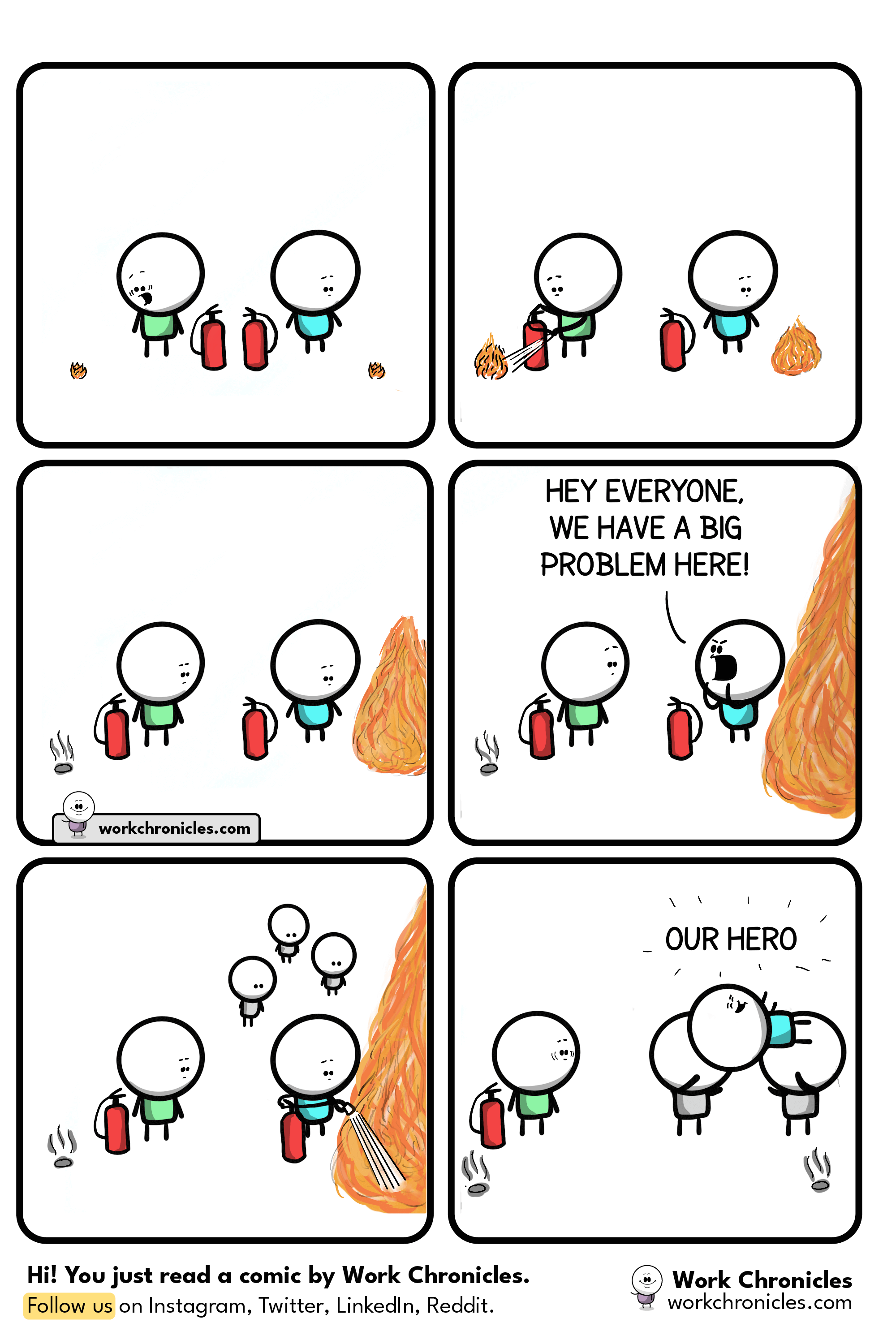 #7 We don't have the budget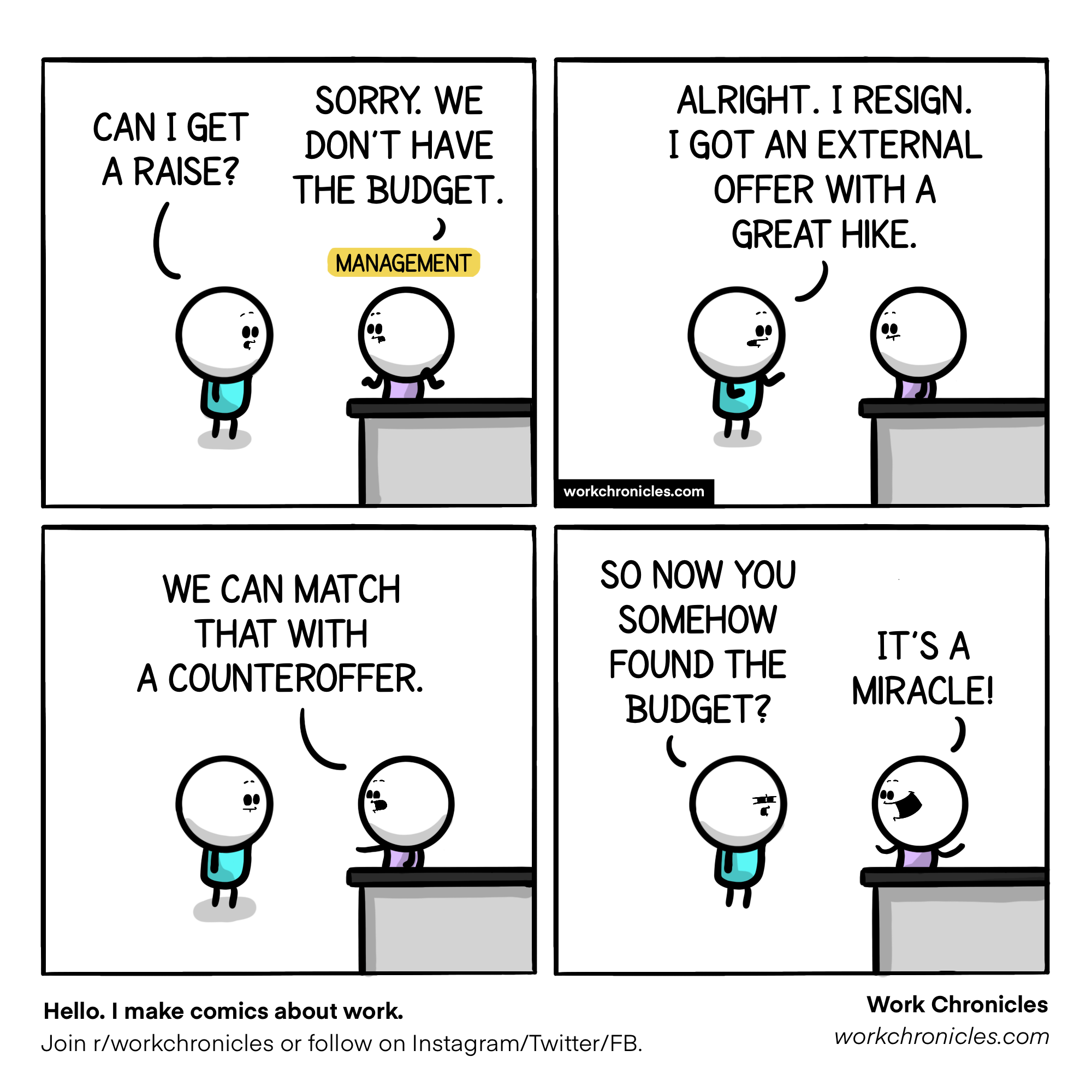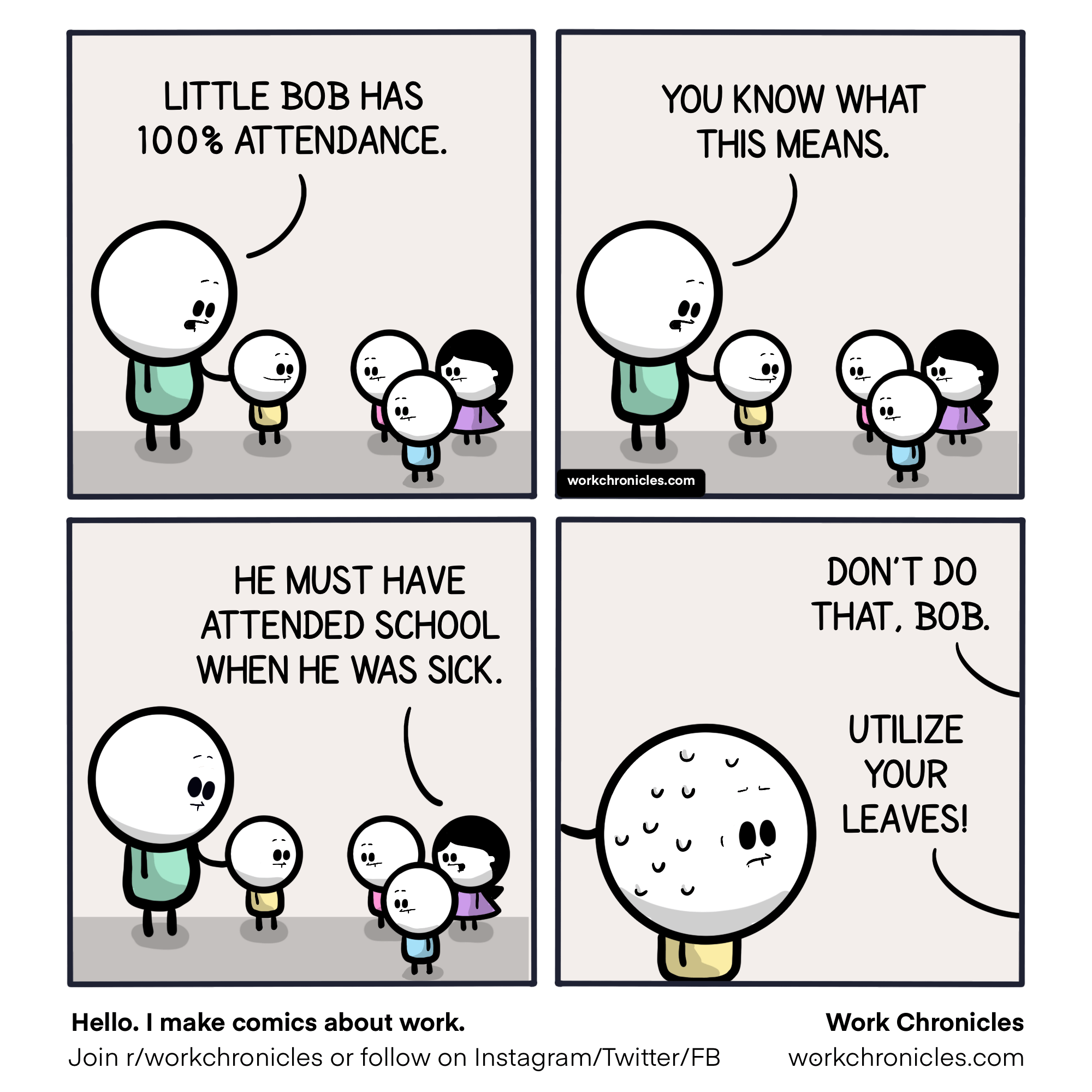 To read the rest of the Top 15, subscribe to the Work Chronicles newsletter. Don't miss out on a new comic. Get it directly in your personal / work inbox.
Don't take my word for it.
I love this comic 'cos ALL these situations happen to me EVERY day! 🤣

— qbprog (@qbprog) October 13, 2021
Guys, are your works are very close to reality. As a person in IT for about 20 years, I have experienced almost all of those.

— Muhammadh Anas (@AbuIbrahimKhlil) October 6, 2021
I'm an over-thinker too, but I wanted to comment anyway 😉 that's because your comics are not only funny, but they help me explain our challenges to other people. Keep up with this great work!

— DataGenia (@data_genia) September 22, 2021
Ready to subscribe to the comics yet? (It's free)
or you can proceed to the Comics Archive